Help Horizons Bring Holiday Cheer to our Students and their Families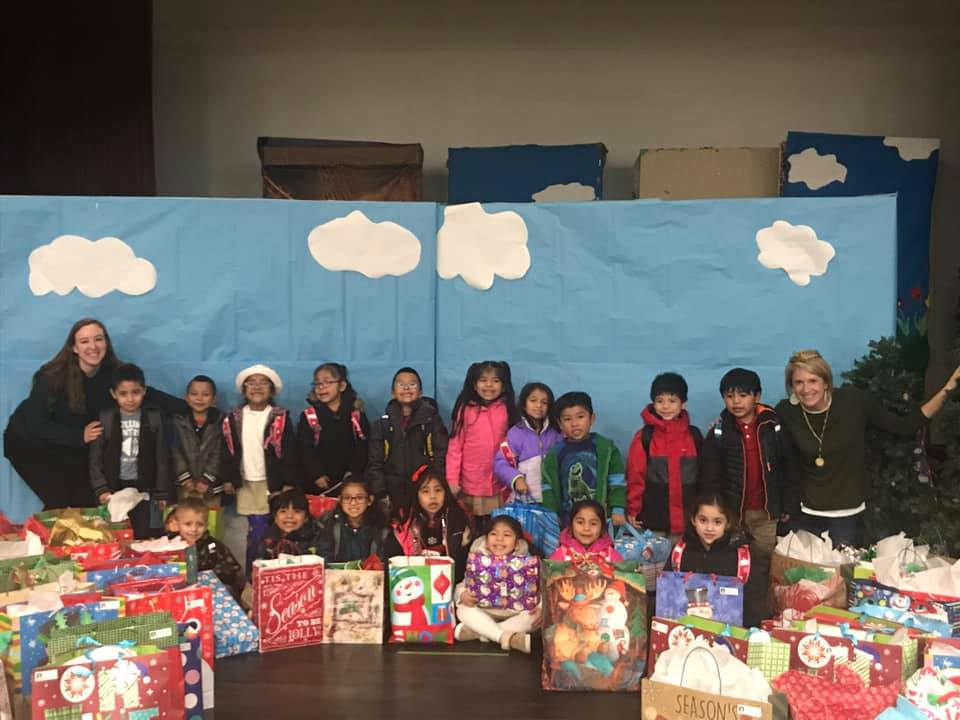 Holiday Cheer 2020!
Alongside our incredible host schools RCDS and CBA, friends of our program, and generous local businesses, Horizons is reimagining our annual Holiday Celebration. Join us in making a difference in the lives of our students and their families.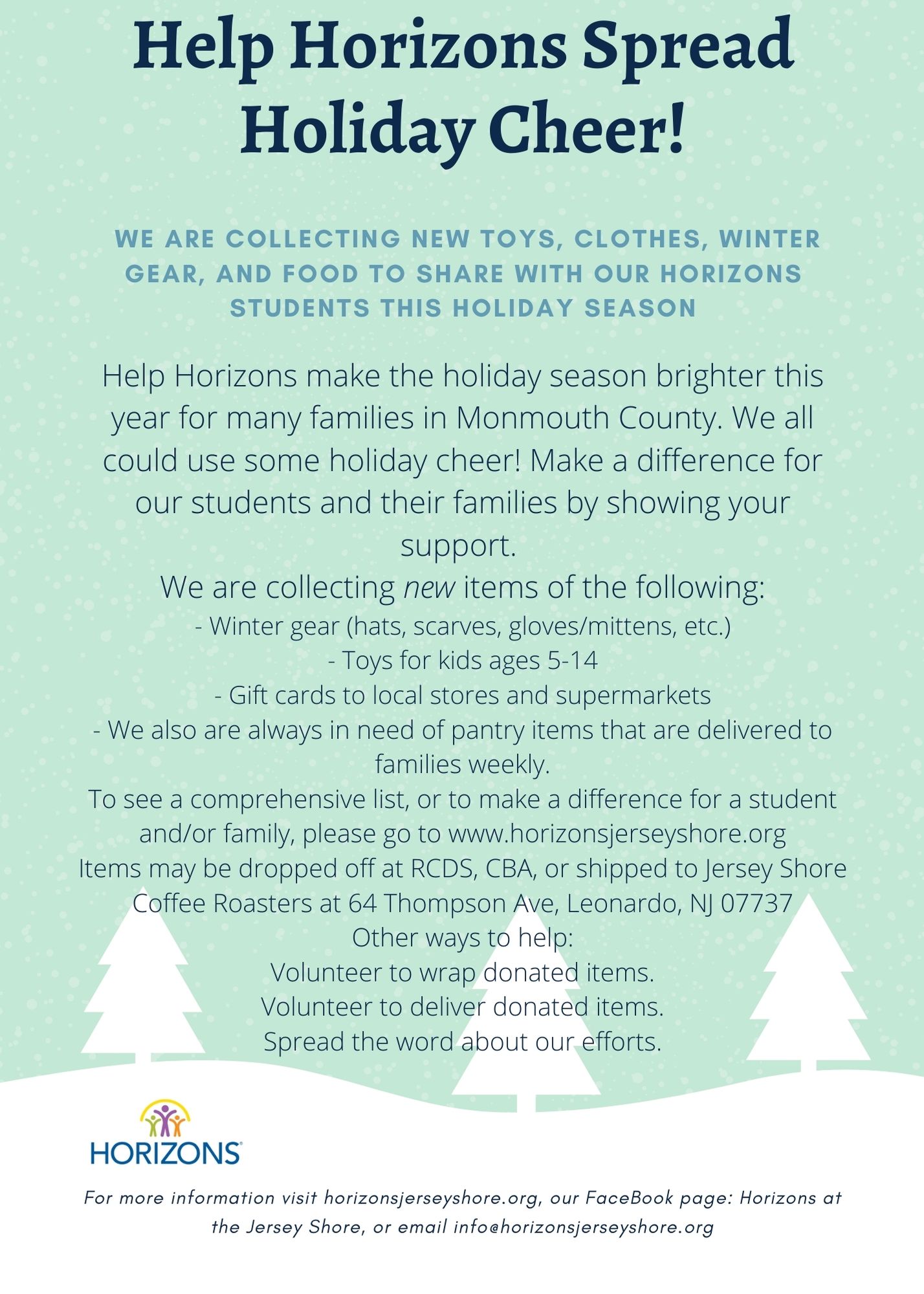 Details: Click here to go to our Sign Up Genius page to see a list of families who could use some holiday cheer or to volunteer to wrap or deliver gifts. Click here for our Amazon Wish Lists: Pantry Wish List, Holiday Wish List. To make a donation to help underwrite this initiative, please click here.
Dates: December 1-December 18, 2020
Drop off locations and times for our elves:
RCDS, 35 Bellevue Avenue or 101 Ridge Road in Rumson, Monday through Friday, 9am-2pm
CBA, 850 Newman Springs Road In Lincroft, Henderson Hall, 9am-2pm
Jersey Shore Coffee Roasters, 64 Thompson Avenue in Leonardo, Sunday-Saturday, 8am-1pm
Shipping Address:
Jersey Shore Coffee Roasters, Attn: Horizons, 64 Thompson Avenue Leonardo, NJ 07737
Items may be wrapped or unwrapped. Please CLEARLY LABEL wrapped gifts in order for them to reach their correct destination.
Interested in helping in other ways? We are going to need all elves on deck to help wrap and deliver gifts in the days leading up to the holidays. Sign up here to drive a sleigh of gifts or to wrap gifts (socially-distanced, of course), to donate wrapping paper, or to volunteer in other ways. Thank you!